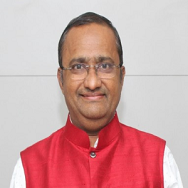 Professor & Director
Dr. Pankajray Patel
Qualification : Ph.D, MBA (Marketing), FDP-IIM-Ahmedabad, BE (Electrical)
Contact No. : +91-79-23267554
E-mail : director@gtu.edu.in
Profile
Dr. Pankajray Patel has completed 22 years of teaching and academic administration experience at post graduate level in academic institutions and 5.5 years of work experience in industries. He also completed 4 months residential Faculty Development Programme at IIM-Ahmedabad in 2003 and then finished his doctorate degree in Management in 2011. He has taught different subjects in specialisation areas of Marketing Management and General Management at MBA programme and has also been a paper setter and evaluator at various subjects of MBA programme conducted by Gujarat Technological University and Veer Narmad South Gujarat University. He has also acted as external evaluator for viva voce conducted in the M.Phil and MBA programme of Veer Narmad South Gujarat University, Suart and Gujarat Technological University. He has also acted as external evaluator for viva voce in Ph. D. programme of Pacific University, Udaipur; Veer Narmad South Gujarat University Surat; and Baba Saheb Ambedkar Open University, Ahmedabad; Gujarat Vidhyapeeth, Ahmedabad and Amity University, Mumbai. He has successfully guided 05 students for their Ph.D. He is also a guide at MBA programme of IGNOU. He has jointly authored few papers which are published in National level journals and a case study published electronically on the web site of European Case Clearing House. He has also presented papers at national and regional level conferences. Two of the papers, co-authored by him have won 'Best Paper award' at International Conferences organised by GTU in the year 2015. He has been a regular resource person to the Executive Development Programme conducted by MSME, Silvassa. Dr. Pankajray Patel is also a member of (i) Board of Governance (iii) Purchase Committee (ii) Departmental Research Committee for Management (iv) Departmental Research Committee- Management (v) Faculty of Management and (vi) Committee for stopping Un-fair Means in Examination at GTU and (vii) Research Studies Committee – Management faculty at Veer Narmad South Gujarat University, Surat.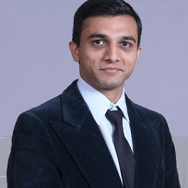 Associate Professor
Dr. Kaushal Bhatt
Qualification : Ph. D., M. Phil.(University First), MBA, M.Com. (Silver Medalist)
Contact No. : +91-79-23267539
Email ID : kaushal.bhatt@gtu.edu.in
Profile
Dr. Kaushal Bhatt is the Associate Professor, Graduate School of Management Studies (GSMS) and Coordinator of Internal Quality Assurance cell (IQAC) at Gujarat Technological University. He has sound academic and Industry experience of more than 15 years with reputed organizations. Dr. Bhatt has earned Doctorate of Philosophy (Ph.D.) and Master of Philosophy (University First) degrees from Department of Commerce and Business Administration, Saurashtra University. He has obtained two Master Degrees i.e. M.B.A. with Finance Specialization and M.Com. (Silver Medalist) with Advanced Management Accounting specialization. He has successfully undergone Faculty Development Program at IIM-K (Indian Institute of Management – Kozhikode). He holds highly reputed AMT (Accredited Management Teacher) certificate of AIMA (All India Management Association), New Delhi and CFAP (Certified Forensic Accounting Professional) of India Forensic & Forensic Accounting Research Foundation, Pune. Dr. Bhatt has participated in more than 50 of International and National Conferences and Seminars in India and abroad. He has published 33 Research Papers in reputed Journals and 11 Research Papers in Conference Proceedings at National and International level at France, US, UK and India. He has received Best Research Paper Awards in more than 7 National/International conferences. He is recognized Ph. D. Supervisor under Faculty of Management at GTU and guiding research scholars for their M. Phil and Doctoral work. He has 7 books on his name. He has been selected by European Union (EU) under Erasmus+ funded Program and visited Poland and conducted sessions at Faculty of Management, Wroclaw University of Science & Technology, Poland. He is also a member of editorial board of International Journal of Advanced Research in Management and Social Sciences, United Kingdom (UK), International Journal of Economics and Finance published by Canadian Center of Science and Education (CCSE) Canada, African Journal of Business Management, South Africa, Standard International Journal of India, etc. He is life member of (AIMS) All India Management Scholar – International, USA, (FMA) Financial Management Association, University of South Florida, USA, Indian Accounting Association (IAA) and Indian Commerce Association (ICA), India. His area of interest includes Research Methodology, Financial and Management Accounting, Behavioral Finance, Banking & Insurance, International Business etc.
Assistant Professor
Dr. Sarika Srivastava
Qualification : Ph. D., MBA, UGC-NET, UP-SLET
Contact No. : +91-79-23267590
Email ID : ap2_cgbs@gtu.edu.in
Profile
Dr. Sarika Srivastava is appointed as an Assistant Professor at Graduate School of Management Studies (GSMS), Gujarat Technological University. She has completed MBA with first division and Ph.D. in the area of 'Behavioural Finance' from reputed Banasthali University (Accredited by NAAC with 'A' grade), Rajasthan. She has qualified National Eligibility Test (NET) with 74% conducted by University Grant Commission- 2012 and UP State Level Eligibility Test (UPSLET) -2004 in the subject Management. She is a dynamic and diligent professional with industrial, teaching and administrative experience of more than 14 years. She has significantly contributed in the field of international relations at GTU while working at PG Research Centre of Global Business Studies. Looking at her rich experience and active participation, she was appointed as a mentor for International Experience Programme (IEP) at Varna University of Management, Bulgaria in 2018. She has published and presented more than 35 research papers in National and International Journals / Conferences. Her two research papers were selected for best paper award. She has attended and organized various Faculty Development Programmes (FDP), workshops and seminars. She is extensively interested in the research work along with teaching assignments. Her areas of interest include Financial Management, International Economic Environment and Entrepreneurship. Dr. Srivastava is a recognized Ph.D. supervisor at GTU and Co-supervisor at Banasthali University. Dr. Srivastava is an editorial member for two reputed journals i.e. Multidisciplinary international Research Journal of Gujarat Technological University and Journal of Pedagogy & Educational Management, Bulgaria. She also has professional membership of 'All India Management Association (AIMS)'. She has been appointed as a coordinator for GTU Vidushee Gargi Centre for Women Development Cell and sponsored Faculty Development Programmes of AICTE at GTU. She is also active member of various important committees of the university like Board of Studies for Management programmes and Sexual Harassment Monitoring Cell etc. At GTU, She is successfully handling the administrative responsibility of Conference Section from last 7 years and also contributing significantly in the publication of GTU Quarterly Newsletter – Sarthak, Bi-annually Multidisciplinary International Research Journal and Annual Convocation Report of university etc.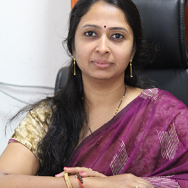 Assistant Professor
Dr. Krishnaba Vaghela
Qualification : Ph.D, MBA, B.Sc. (IT), LLB
Contact No. : +91-79-23267513
Email ID : ap2_cme@gtu.edu.in
Profile
Dr. Krishnaba Vaghela is a Management post graduate; dual specialized in Marketing and finance & is a B.Sc. (IT) in Computers as well as bachelor in Law. She has a Doctoral degree from Saurashtra University, Rajkot. She holds a professional expansion over Academics & Co-ordination in the field of Management for the past seven years, along with an Industry Exposure. She has two years of Experience with ceramic industry after post-graduation. For the last six years she is associated with academics as Assistant Professor in management discipline. Her expertise includes teaching various subjects viz., Organizational Behavior, Principle of Management, Sales and Distribution Management, Service Marketing, Business law, International Business, Environment for business, etc. To her credential, she has presented papers at national and international conferences and attended various Faculty Development Programs being organized by Management Institutions and other organizations. She has also worked on Research project "Kotler's incubator for Ayurvedic Medicine" at Gujarat Technological University.
Assistant Professor
Dr. Shweta Bambuwala
Qualification : Ph.D, MBA, UGC-NET
Contact No. : +91-79-23267582
Email ID : ap_shweta@gtu.edu.in
Profile
Dr. Shweta Bambuwala is a passionate academician and researcher with a decade of experience. She holds Bachelors as well as Master's degree in Business Administration with specialisation in Finance and has pursued doctorate in area of Banking and Financial Inclusion .She has cleared UGC NET and was associated with Banking and Insurance Sector as Branch Service Manager for more than three years prior to joining academics. She has taught subjects like Management of Financial Services, Investor Relations, Legal Aspects of Business, Production and Operations Management and Strategic Management. Her current areas of interest include financial services, corporate finance, entrepreneurship, Financial and Economic inclusion, social enterprises and start-ups. She has several National and International publications to her credit and has also presented papers in National and International Conferences. She has also attended workshops and Faculty Development Programs organised by various universities.
Assistant Professor
Dr. Radhika Gandhi
Qualification : Ph. D., MBA
Contact No. : +91-79-23267583
Email ID : ap_rgandhi@gtu.edu.in
Profile
Dr. Radhika Gandhi has around nine years of experience out of which 6 years include core teaching at Post Graduate level and 3 years include administration as well as teaching. A Commerce graduate from Gujarat University with statistics as her principal subject; she has acquired Master's Degree in Business Administration with Human Resource Management as her specialization and recently Doctoral Degree in Human Resource Management focusing on Job Involvement and Human Resource Development Climate from Gujarat University. She has successfully participated at various faculty development programs organized by different Universities. She has participated in couple of International and National conferences held in India. She has published 1 research paper in referred journals and 2 research papers in conference proceedings – 1 in national and 1 in international. She has guided several students with their research projects in the area of Human Resource at Post Graduate Level. She has served as a guest speaker as well as a convener on trends in Human Resource at United World of Business School in an HR Conference series organized by the department of Management. She also delivered an expert talk on Skills to face an Interview for Master Students of Graduate School of Pharmacy, GTU, Gandhinagar. Her areas of interest include Change Management & Organization Development, Human Resource Development, Organizational Behavior, and Contemporary Issues in Human Resource Management.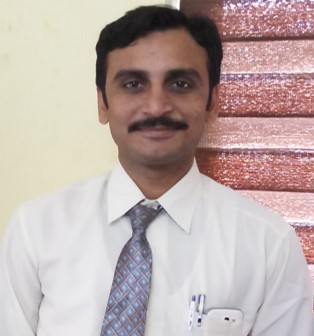 Assistant Professor
Mr. Tushar Panchal
Qualification : UGC-NET, MBA, B.Sc.(Maths)
Contact No. : +91-79-26316015
Email ID : ap_tushar@gtu.edu.in
Profile
Tushar Panchal is an Assistant Professor of Human Resource Management and Marketing Management. His primary research areas are Behavioral sciences, Service sector, Human Resource Development, Product Market Fit, Entrepreneurship Development and Startup Ecosystem. Additionally, he is handling Startup Incubation Centre of the University since 2016. Overall, total 11.5 years of work experiences with 1.5 years of Industry experience and others as an Assistant Professor. During his career, a total of 20 research papers have been published in various repute Conferences and Journals. He has taught OB, HRM, HRD, Product Management, Marketing Management, Research Methodology, QT, ED, Global Leadership, Value Proposition etc. Research on Employee Engagement for Service Sectors has been completed as part of PhD. Moreover, He is handling GTU Innovation & Startup Centre -Incubation Cell. He is mentor at Startup India and Startup Gujarat. He has mentored and reviewed more than 300 Startup Ideas and is key team members for leveraging various Startup Policies like Startup Gujarat Policy, SSIP, AIC, DST-TBI and providing funds to Startups. He is the pioneer member for developing University's Regional Innovation and Startup Centre at Rajkot, Surat, Vadodara and Ahmedabad and operationalize these centres with new teams, various sensitization & capacity building programs, networking with experts, startup support etc. Visited National repute Incubation centres across India to get exposure of various Startup Ecosystem.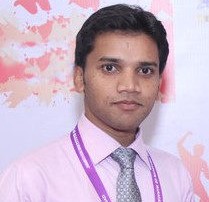 Assistant Professor
Dr. Naveen Kumar Singh
Qualification: Ph.D. (MNNIT Allahabad) , M.Phil., M.Com., M.B.A., UGC-NET (Management & Commerce)
Contact No.: +91-9696738813
Email ID: ap_naveen@gtu.edu.in
Profile
Dr. Naveen Kumar Singh is an Assistant Professor at Graduate School of Management Studies, Gujarat Technological University, Gujarat, India. His research area is Digital Finance, Mobile Payment Systems, Technology Adoption & Innovation and teaches about Investment Banking, Export-Import Management, Global Operations Management, Mobile Commerce, Digital Marketing etc.
Dr. Singh has been a Visiting Research Fellow at National Taiwan University of Science and Technology (NTUST), Taiwan. His research has appeared in all the leading international journals and conferences of repute. He has published 10 articles indexed in ABDC, Scopus, and International Conferences published by Springer Series. He has presented more than 25 articles in National/International Conferences and Seminar including IFIP conference. He has a member of various professional academic bodies. Mr. Singh had taught at University of Lucknow for two (02) years, and worked in corporate sector for one (01) year. He worked as a team member of the organizing committee in various workshops and STTPs conducted by AICTE-ATAL Academy, GIAN, MOOCs, SWAYAM, NMEICT, CSI, etc. He is reviewer of ASTES (Reviewer Code: AJR04340) and also a guest reviewer of Asia-Pacific Journal of Business Administration (indexed in ABDC-C) and International Journal of Cloud Computing (indexed in Scopus).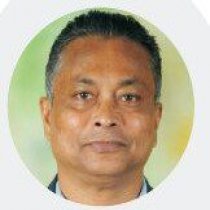 Adjunct Professor
Dr. Tapash Dey
Adjunct Professor
Qualification: PHD, EPMHRM,PGDHRM,MBA ,MCOM , EPMIR Certified in C&B, Thomas Profiling , Competency Mapping ,Selection Skills, HR Analytics, Simulations, Train the Trainer.
Experience: 23 years Corporate HR,8 years Academic, Make students industry ready, Industry Academic partnership on research with students and faculties Upgrading brand through Summer internship & competition, syllabus GD/PI /Aptitude Test Preparation thru lectures and labs to placements, Leadership workshops.
Organization worked with: TCS, TITAN HINDUSTHAN MOTORS, UNIT TRUST OF INDIA, SUPREME GROUP , NATH GROUP , BJN GROUP , CDIL Trainer for HDFC Bank , IES Management College, N L Dalmia Management College , TISS SVE (PANEL Faculty), Chandigarh University
Core Area: Subjects Taught PMS, L&D, Competency Mapping , HRM, Recruitment & selection, Statutory Compliance, The McKinney Way, Peter Senge Learning Organisation, C&B.
Research & Publications: 8 Research Paper, 1 Best Paper award , 2 published in journals with ISBN , Balance 5 in process for review an application, Book on " Competency Made Easy" Publisher Anhad Books

Assistant Professor
Dr. Deepika Mittal
Qualification: PhD, UGC-NET, MBA (Marketing & HR), BPA (Bachelor in Performing Arts)
Contact No.: +91-9824260611
Email ID: ap_deepika@gtu.edu.in
Dr. Deepika Mittal is an Assistant Professor at Graduate School of Management Studies, Gujarat Technological University, Gujarat, India. A teaching professional having diversified work experience (12 years) of teaching, industry and administration at various institutions of Gujarat such as Gujarat National Law University (GNLU), BK School of Management, Knowledge Consortium of Gujarat (KCG), KS School of Management, SAL Institute of Management etc. She has taught various subjects including Marketing Management, Consumer Behavior, Organizational Behaviour, Strategic Management, Human Resource Management, General Management, Business Ethics and Corporate Governance, and Entrepreneurship in graduate and post graduate programs of management. Her research area revolves around consumer behavior and luxury consumer behavior, retail, women empowerment and higher education. She has got published 14 publications at various journals, conferences, and books of national and international repute. She has worked in the team of National Education Policy (NEP-2015) compiling the draft for Gujarat. She has conducted various FDPs, and Research Methodology Workshops for faculties, and research scholars of Gujarat. She is the full time member of Ahmedabad based research inclined organisation namely ISAC (International Society for Applied Commerce).
Profile